ZAPI GROUP will be participating in several upcoming industry events in Europe and North America. We hope to see you there where we will be showcasing our latest products and solutions for our OEM partners.

First up, we are headed to Las Vegas for Conexpo, taking place from March 14-18. This show is a must-attend for anyone in the construction industry, offering a chance to see the latest equipment, technologies, and services that are shaping the future of the industry. Visit us in IFPE South Hall 3, booth #S83517.



On March 20-23, we will be in Chicago for ProMat, an event dedicated to the material handling and logistics industry. Don't miss the educational session On-Board Charging for Class I and Class II Lift Trucks by Delta-Q Technologies' Conway Hui. This session will take place on Tuesday, March 21 from 12:45 - 1:30 p.m. You can also visit us at booth #S1798.
BlueBotics will also be presenting on Wednesday, March 22 from 3:45 to 4:30 pm in Theater I: Building the Business Case for Mobile Robotics in Logistics & Manufacturing, with Dr. Nicola Tomatis, CEO, BlueBotics; Michael Marcum, General Manager, Bastian Solutions, and Patrick Bruijn, Director - Global Business Development Mobile Robotics, Oceaneering.
BlueBotics will be in booth #N6715!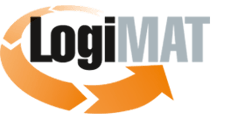 LogiMat, the show for logistics and supply chain management, takes place in Stuttgart on April 25-27. We will be featuring a unique interoperable AGV/AMR fleet demo by BlueBotics that you won't want to miss! Make sure to stop by booth #6B61 in Hall 6.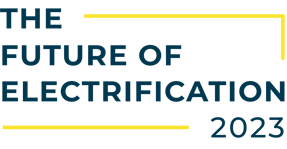 On May 9-10, we will remain virtual as we host the second Future of Electrification virtual conference, with a focus on the crucial role of electrification in driving sustainability and a specific emphasis on industrial applications. Stay tuned for more information on this event!

On May 23-25 we will be exhibiting at The Battery Show EU, taking place in Stuttgart. We are always excited to showcase and learn more about the latest developments in battery and electric vehicle technology. Visit us at booth #8-D54.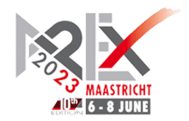 In June, we'll be at APEX Maastricht, The Netherlands, from June 6-8. This event is the key international access show, where we will join over 200 suppliers of compact construction equipment and aerial platforms to showcase the latest battery-powered equipment and technology. Stop by booth #406.




Finally, we'll be at iVT Expo in Cologne, taking place from June 28-29 in booth #3006. This event focuses on the latest developments in commercial vehicle technology including components, powertrains, hydraulics, materials, testing equipment, autonomous and self-guided systems. We look forward to learning more and showcasing our next-generation technology for electric and hybrid industrial vehicles.