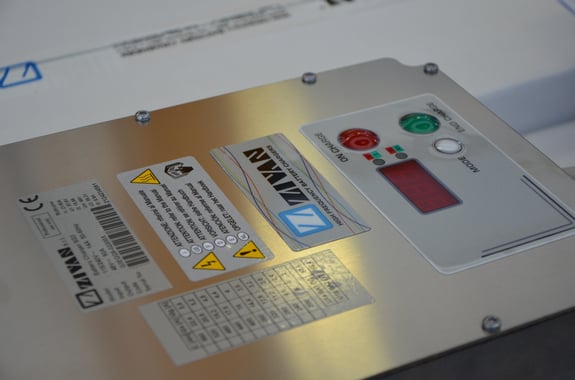 Zivan
Zivan have been mastering the recharge, control, and care of any type of battery Since 1985.
Zivan specializes in charging technology and provides reliable and robust charging solutions for electric-powered machines and vehicles. We have a leading position in the sector, with an impressive product range of "switching" battery chargers which rank among the most complete and flexible on the market.
Our customer portfolio includes many of the world's market-leading OEM companies in the electric motion sector, which we support with a comprehensive range of consultation and design services to satisfy all their requirements.
Zivan prides itself on employing the most highly qualified and talented professionals, whose experience and specialist skills mean the company is able to offer a high-tech quality product of exceptional quality.
Highlights
Patented the first High Frequency Battery Charger in 1983
Production plant in Poviglio (Italy)
Internal Product Development

Hardware, Software, Mechanical design
Product qualification, Testing

Wide range of products:

Output Power Range: 1kW – 36kW
Output Voltage Range: 12V – 420V
Onboard/Offroad Installations

Wide range of charging algorithms (>100) for lead-acid batteries, developed in more than thirty years' experience in the market
Specific product

product line designed for Li-Ion batteries with any

chemistry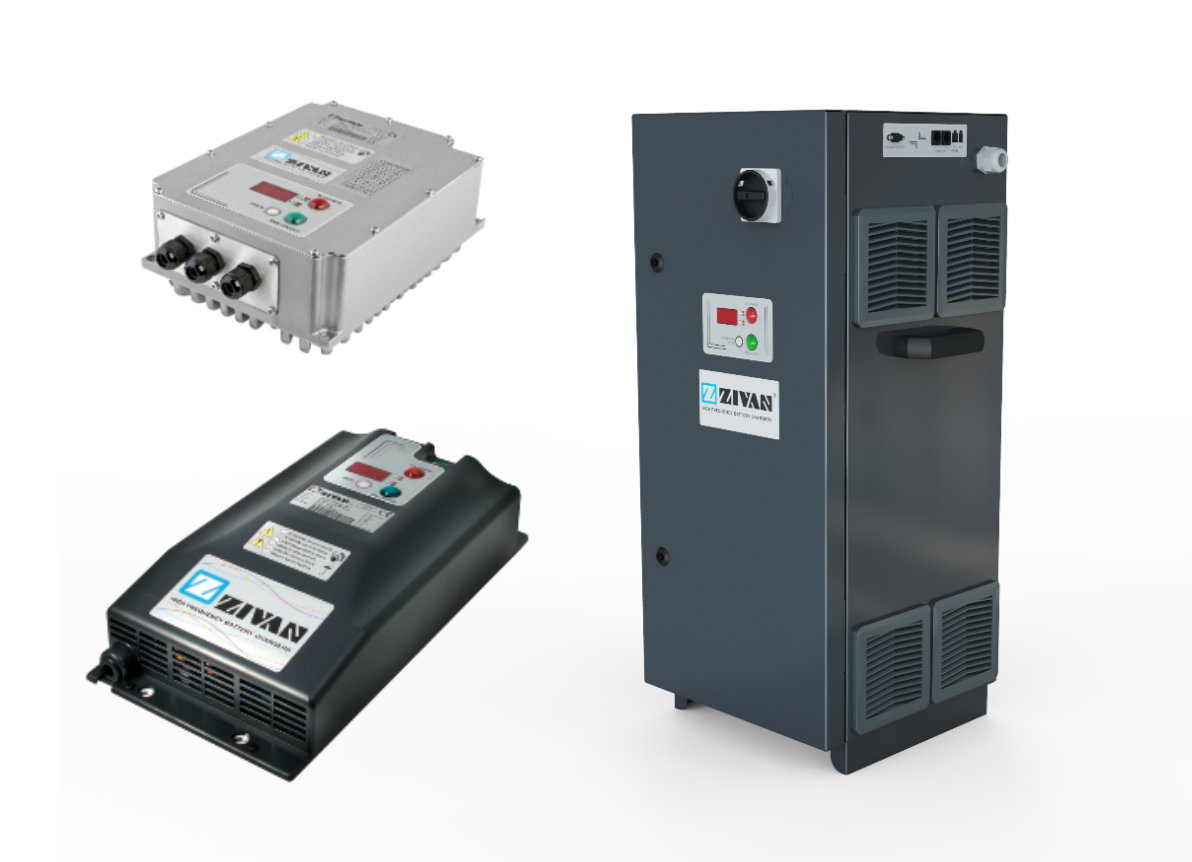 Featured Products

UBC - Battery Charger Range
The single-phase battery charger UBC is an innovative device with extraordinary versatility, reliability and efficiency. Different software may be installed to change the charging features and adapt them to every kind of battery. Due to its size and light weight, this model is especially suitable for on-board installation, in addition to the " on wall" installation. Consequently, the machine can be recharged from any available outlet, without driving the machine to a specific charging area.
SG3 CAN bus - Battery Charger Single-Phase
The new single-phase battery charger with CAN BUS interface represents an innovation in Zivan's range. Its powerful "flash" microcontroller, with integrated CAN-BUS interface, paves the way for communication with other devices such as the controller, BMS, PC, DISPLAYS, etc.; allowing integration into the most advanced systems. Large onboard memory provides access to relevant items of the charge history, thereby increasing the charger's performance and flexibility.
Box Generation - Ultra Fast Chargers
The charger's heart is a flashable microprocessor equipped with Can Bus interface suitable to several devices connection (PC, BMS, CONTROLLER). Its memory is able to record and store up to 1000 charging cycles insuring a complete analysis on the battery behavior and its use. High power allows fast and opportunity charging to any kind of battery and all adjustments can be done by its programmable display.