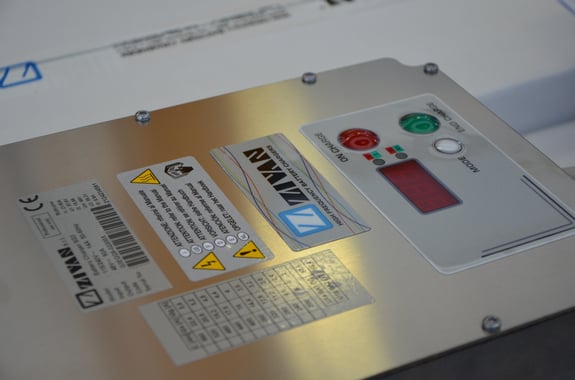 Zivan
Zivan have been mastering the recharge, control, and care of any type of battery Since 1985.
Zivan specializes in charging technology and provides reliable and robust charging solutions for electric-powered machines and vehicles. We have a leading position in the sector, with an impressive product range of "switching" battery chargers onboard and offboard, which rank among the most complete and flexible on the market.
Our customer portfolio includes many of the world's market-leading OEM companies in the electric motion sector, which we support with a comprehensive range of consultation and design services to satisfy all their requirements.
Zivan prides itself on employing the most highly qualified and talented professionals, whose experience and specialist skills mean the company is able to offer a high-tech product of exceptional quality.
Highlights
Patented the first High-Frequency battery charger in 1983
Production plant in Poviglio (Italy)
Internal product development: hardware, software, mechanical design, product qualification, testing
Wide range of products:
Output power range: 1 kW – 36 kW
Output voltage range: 12 V – 420 V


Onboard/Offboard

installations
Wide range of charging algorithms for lead-acid batteries, developed with more than thirty years of experience in the market
Specific product

line designed for Li-Ion batteries with any

chemistry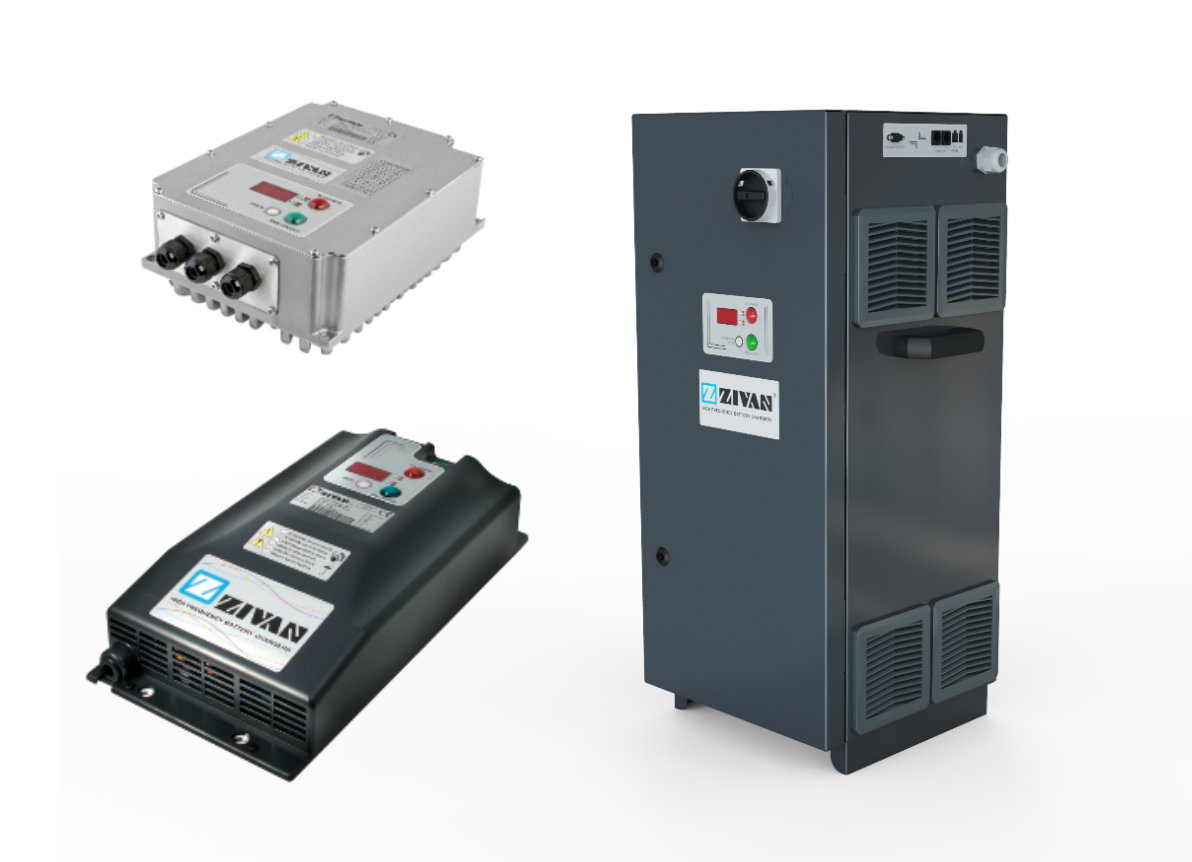 Featured Products

NG - stationary chargers range
NG range is based on reliable, high-performance, and energy-efficient charging technology. Compact stationary chargers to minimize space requirements in the mounting areas.
Wide range of models available:
1 kW, 3 kW → 1-ph. chargers
5 kW, 7 kW, 9 kW → 3-ph. chargers
AC Input range:
1-ph. 230 Vac, 115 Vac
3-ph. 400 Vac
DC Output voltage range:
A powerful flash microcontroller, with an integrated CAN-BUS interface, paves the way for communication with other devices such as the controller, BMS, PC, DISPLAYS, allowing integration into the most advanced systems. Large onboard memory provides access to relevant items of the charge history. Auxiliary contacts and standard I/O interfaces are available.
SG3 - sealed chargers
Sealed and robust battery charger with rugged and vibration-proof design.
SG3 has been awarded by leading OEMs in construction equipment, E-mobility, aerial work platforms, outdoor power equipment, and other sectors.
Key features:
Compact design suitable for machine/vehicle onboard installation
Universal AC input range (85-270 Vac)
Stackable for scalable charging power
Wide operating temperature range
Optional integrated EVSE controller, to charge from standard EV AC charging stations.
Fast-chargers BG & MG range
Robust and powerful battery chargers for fast and opportunity charging. Modular approach, 9 kW modules with different sizes and shapes to be the best-fit solution in different applications:
BG line: BG9 (9 kW), BG18 (18 kW)
MG line: MG18 (18 kW), MG27 (27 kW), MG36 (36 kW)
Flexible and scalable solution with reliable field-proven power modules. FW platform supports potentially up to 125 x 9 kW modules in parallel. Good serviceability.
Remote cloud-based monitor and/or supervision by BMS. High protection level, up to IP54. Multi-voltage capability 48-120 Vdc for Li-Ion battery applications.
The main models are UL listed and CEC compliant.